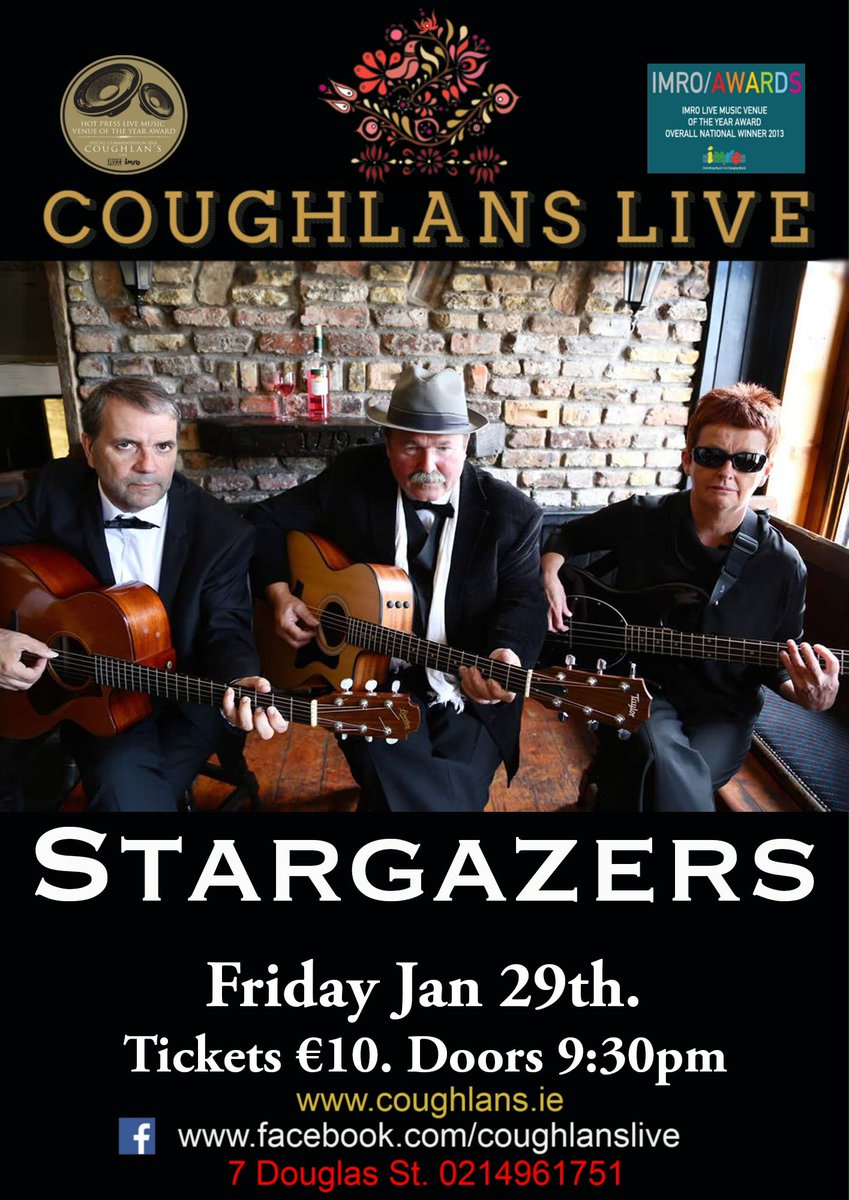 Date/Time: 9:30PM, January 29th
Venue: Coughlan's
Admission: € €10*
Get your tickets here.
*Booking fee may apply.
The first gig was way back in 1983 on RTE TV. Since then, while the line-up has undergone some changes, the harmonies are as tight as ever! The band continues to celebrate the songwriting genius of such greats as Cole Porter, Hoagy Carmichael, Irving Berlin, George Gershwin and the instrumental style of Django Reinhardt and Stéphane Grappelli. Throw in songs by modern greats such as Randy Newman as well as some originals for good measure and you get the gist of what Stargazers are about. The band has sung from the rooftops of Kensington Gardens, on the white beaches of Bermuda, and in Portugal, Norway and Africa. In that time they have made regular appearances on all the major shows on RTE radio and television. Stargazers take their craft seriously but deliver the songs with effortless fun.